In spring and summer, 2019 Spark Solutions team attended a series of Tech Events in Europe. For many developers, it was a new and very refreshing experience. First of all, conferences and other such events are a great opportunity to find out about new trends and projects, not only in their everyday Tech Stack but generally in the Tech World. It is also a chance to network with devs and other cool folks from all around the world. Finally, a few days together outside the office can do wonders as far as team building is concerned. You get to know each other better and share some fun moments that will be remembered and talked about long after the event.
Let us tell you where we have been and what we liked about it!
Not a typical conference. It's called UnConf for a reason! There is no call for speakers in advance, but each participant can pitch his/her keynote in front of the others and afterward everybody votes for what they want to hear on the stage. This spontaneous approach makes the event really fun and helps to avoid boring topics 😉 It's not a big event, but attracts Rubbists from many different countries (also overseas) and it's friendly ambiance encourages networking.
Here's what our devs say about it:
Last weekend we were in Hamburg at Ruby UnConf. What was cool about it?
– You have a chance to meet and talk with people from the top companies (e.g. Heroku)
– You can find new approaches to solve typical problems
– You understand, how complicated problems in Software Development can be and how much you still need to learn to even try to solve them. It really gives a boost in motivation to learn and work harder 
– You get the idea of how great the variety of applications for your skills is. It's a really refreshing thought
– You hear a lot of positive feedback about Spree
– You have some spare time to visit new places 


This one is a big event and a more general one. Different stages with keynotes addressing new technologies and business trend, an expo area as well as a fun zone. Here we met the guys from Sentry and Slack, the companies that stand behind some of the tools that we use in our everyday work.
Here's what our devs say about it:
A great, large conference for developers that was held in the capital city of  ! The event took place in CityCube Berlin, it's a huge facility that has no end! I'll be honest with you, we've got lost couple of times Thankfully that wasn't a problem because wherever we went, there was always something to do. Countless lectures, expo sections and hundreds (if not thousands) of people who were more than happy to share their experiences and stories from their work life.  
In terms of the lectures, it's hard to even list all of them – testing, AI, IOT, web development, DevOps and many, many more. We had a chance to listen to the Sanjeev Katariya's (VP & Chief Architect in eBay AI) talk about the future of the retail shopping and how much our shopping experience changes with each year 
Listening to people is awesome but you know what's better – having a conversation with them   and events like that are a great opportunity for that. It wasn't an e-commerce focused convention so we didn't meet our competition  but some of the companies had very interesting solutions for modern-day problems. Needless to say, it was a great experience, and we're more than happy to share it with you all!


Something for our front-end devs this time. An event focusing exclusively on JavaScript development, where inspiring talks meet fresh ideas and good people with the amazing city of Amsterdam in the background.
Here's what our devs say about it:
We have just come back from JSNation held in beautiful Amsterdam. It was a wild trip but totally worth it. JSNation is an event filled with talks from great speakers from all over the world. It also includes workshops, networking and group tours around Amsterdam. We discussed JavaScript all the time and JS devs were the vast majority of attendees. We learned security, performance, gaming, code quality, CI and more. Kyle Simpson did a keynote speech and it was glorious. Also, it was honest. He talked about the pros and cons of JavaScript and his predictions of JS' future. He also mentioned Progressive Web Apps and wasn't the only one. This is a big deal for Spark. We've been getting into the PWA game for the last few months. PWAs were mentioned left and right and we're sure more info will keep popping up. At least three speakers talked about it. Google, Apple and Microsoft are all improving support for PWAs on their platforms. It's a big opportunity to improve interest and conversion in e-commerce.


EuRuKo in Rotterdam
The most renowned Ruby event in Europe. This year's venue was a real blast – the ss Rotterdam, a ship with a rich history now permanently docked right in the smack center of Rotterdam.
Here's what our devs say about it:
That was awesome. The best conference in my life so far. Really cool speakers, interesting talks, organization on high level. And that boat is just dope. Next year they are going to organize EuRuKo in Helsinki, I believe, so we need to gather a bigger party for such an amazing event.

Yup yup, can confirm, prolly the best conference I've ever attended 
Solid speakers, alluring venue, amazing people and the city, damn, simply mesmerizing 
A must-visit for everybody who's looking for some chill vibes 

Yeah, it was totally awesome. I learned a lot and feel super motivated. Rotterdam is rad. Thanks Spark for possibility of being there. Thank you guys for all the fun.

A big event dedicated to Tech in all possible forms with a lot of satellite events scattered all around the city. We took a boat shuttle to a barbecue with real German wurst and talks on blockchain, attended a hangover rooftop breakfast at Axel Springer's with bloody Mary's and listened to an insightful panel at a coworking space for women (CoWomen).
Here's what our devs say about it:
The conference was not strictly about coding, but rather the future of tech, work, and life. In other words – about everything. Each of us had a different plan, I saw presentations about sustainability, environment, fashion, traveling, languages, mobility, AI, democracy, cities, even Burning Man and cannabis. I loved this diversity of topics, it was impossible to get bored 
The venue itself, Funkhaus, was amazing as well. Very hip, colorful, right by the Spree river (no joke, that's an actual river ).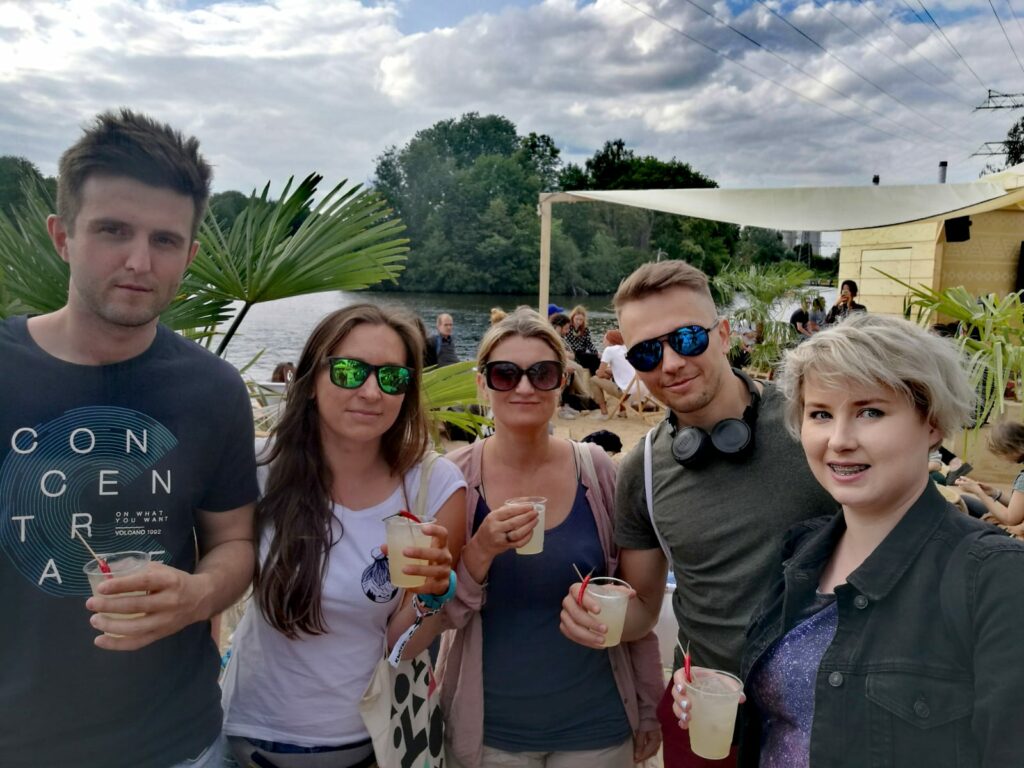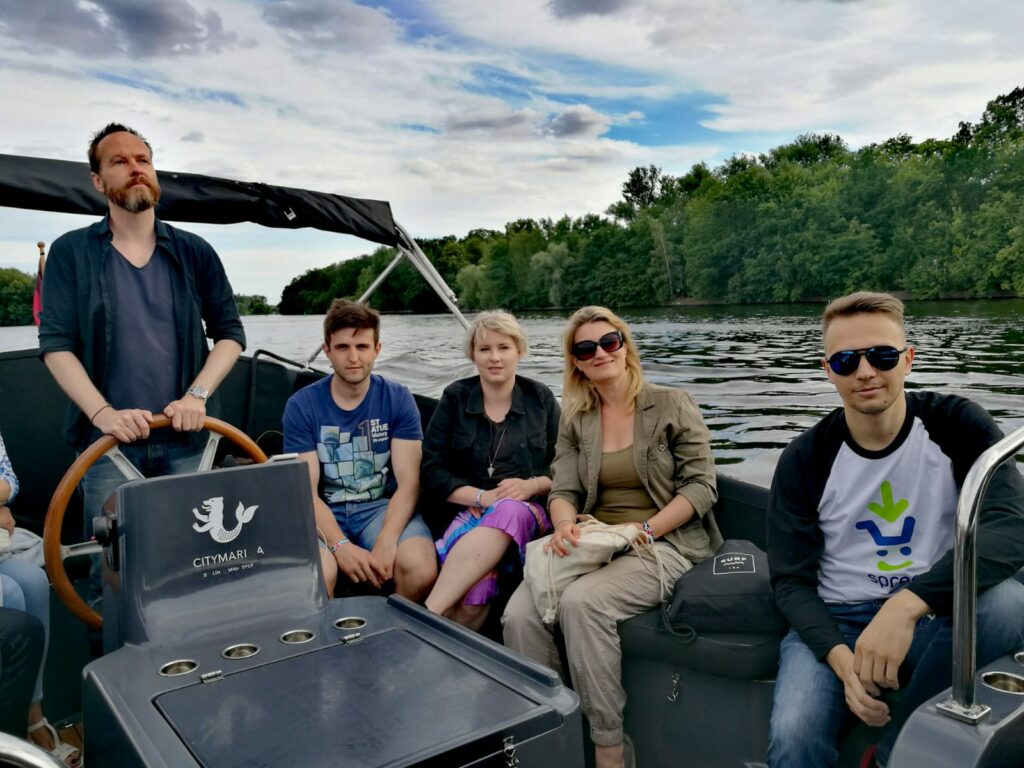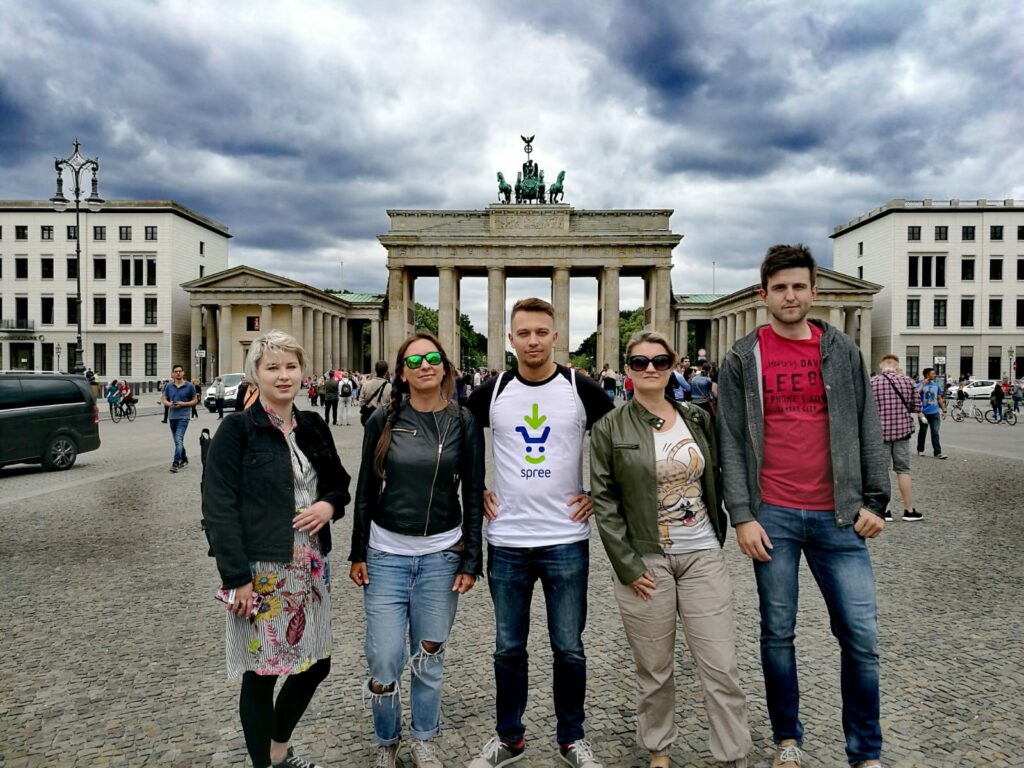 We definitely liked the experience and will attend more cool events soon!