We wouldn't be much of an E-Commerce consultancy if, in the times of the COVID-19 social distancing, we haven't delivered all the necessities to our teammates working remotely. Using our own E-Commerce solution. So we have. Instead of roaming the streets, our teammates may use our well-delivered.biz online store to order a variety of home office essentials as well as face masks, gloves, hand, and device sanitizers. We practice what we preach. #StayHome
Spark team going remote
Even before the government-imposed restrictions on commuting came into life, we've decided to introduce remote work for the whole Spark Solutions team. The concern for the safety of our employees become a priority over productivity and team building activities at the office. Social distancing in order to flatten the curve is what each of us can do to curb the spread of the virus. At the same time, our team working remotely in isolation at a difficult time as this requires support.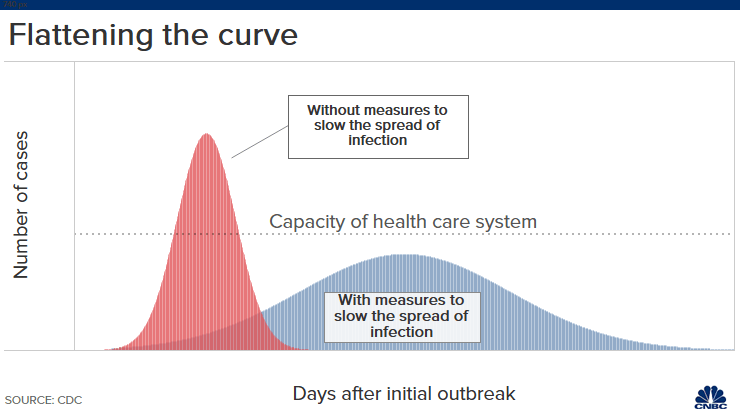 Employers around the world support their teams in a variety of ways
As the virus is spreading, more and more companies switch to remote work. All around the world, homes are becoming the new office. Great as it may seem for many, not everyone is ready for such a swift change, so some employers support their teams during the transition.
Let's have a look at a few examples among the big players in the tech world:
Shopify

is providing its employees with a $1,000 stipend to buy home office supplies and help ease the transition of working remotely amid the coronavirus outbreak

Facebook

is offering employees free Portal video chat devices on request 

Twitter

 Inclusion and Diversity team will hold a virtual "#FlockTalk," an employee support program to discuss how "news around COVID-19 is impacting people in several different ways—from schools and offices being closed, to serious health concerns, to racism towards communities."
Let's start with the essentials. Well-delivered!
During the initial panic-buying, shopping for essential goods has become a challenge. Even after a few weeks, grocery home delivery is an illusory service. However difficult the situation might be, we don't want our team to roam the streets from one store to another looking for hand sanitizers or food.
We've decided to start with the basics. Since our office is provisioned with essential supplies that could last for several weeks, which won't be used for several months during the COVID-19 crisis remote work period, we've decided to offer delivery services to our team. Yes, including toilet paper delivery.
As an E-commerce consultancy, within a few days, we've designed the brand and built a mobile-first well-delivered.biz online store available to all our team members. The store was built using Spree Commerce 4.1 with a customizable UX, which we've styled to remind our team to #stayhome, wash their hands, and sanitize their devices. It was fun for our team of developers, QAs, designers, and PMs, to work on a project whose end-users were going to be… themselves!
"This felt good…making a real order in our own Spree store" – said one of the Spark team members.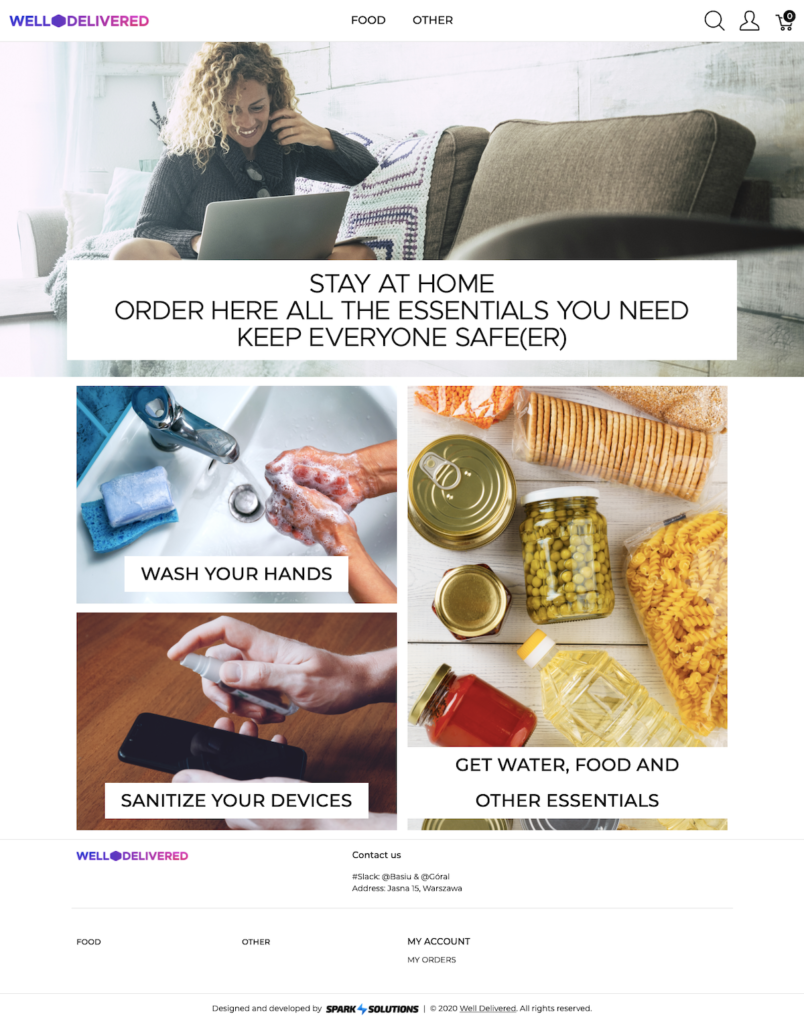 Spark team members may use our well-delivered.biz online store to order a variety of home office essentials as well as face masks, gloves, hand, and device sanitizers. Not only we're attempting to supply our team with whatever they might need, but most of all, we're trying to impress on them the importance and the impact of our #StayHome policy.
As it turns out, Spark employees also tend to order deliveries of their usual office equipment like desks, chairs, or additional screens for their laptops. All it takes is an online order placed using our well-delivered.biz online store.
All deliveries are conducted in a contactless manner by our internal Spark riders wearing protective gear.
Well delivered, Sparks!
It's only fair that our hard-working team delivering great E-Commerce solutions for others also has the opportunity to use them. However isolated or remote, we want our team to live and work with confidence that we'll do everything we can to take care of them. Despite a crisis, delivery services overload, or supply chain shortages, we'll deliver for them as they have been doing for so long for others.
And that's just the start. That's only the food for the body. But what about the soul?