Magaloop is a platform that connects independent shop owners with manufacturers, suppliers, and wholesalers from the FMCG industry. 
The Fast Moving Consumer Goods market in Germany is highly fragmented and suffers from a complex distribution chain that is, for the most part, still analog, inefficient, and intransparent. This situation is particularly burdensome for small shops owners because their access to suppliers is very limited, and the prices offered to them are unfavorable.
Magaloop networks small business owners in the retail industry and supports them by providing access to a broader range of offers and fair prices. The startup's technology powers simple and efficient ordering and pricing solutions as well as payment and credit services for the benefit of all stakeholders.
At Spark Solutions, we had the pleasure to co-create this project as part of the Magaloop's team. We supported our client with UX design, front and backend development, and quality assurance. Our developers, UX designer, and QAs have become an integral part of the client's team. Our workflow is agile, with weekly sprints and daily standups involving the Magaloop team members and often their CTO with whom we work very closely.
We have asked Luca Ongaro, the CTO and co-founder of Magaloop a few questions about the project, technologies involved, and workflow. 
What was the biggest challenge for Magaloop founders?
Luca: The biggest challenge is to build solid software foundations while adapting to the fast-changing needs of a successful startup. Building something fast is relatively easy. Staying fast, year after year is the real challenge. We are very proud of what we achieved on that metric with the help of Spark Solutions.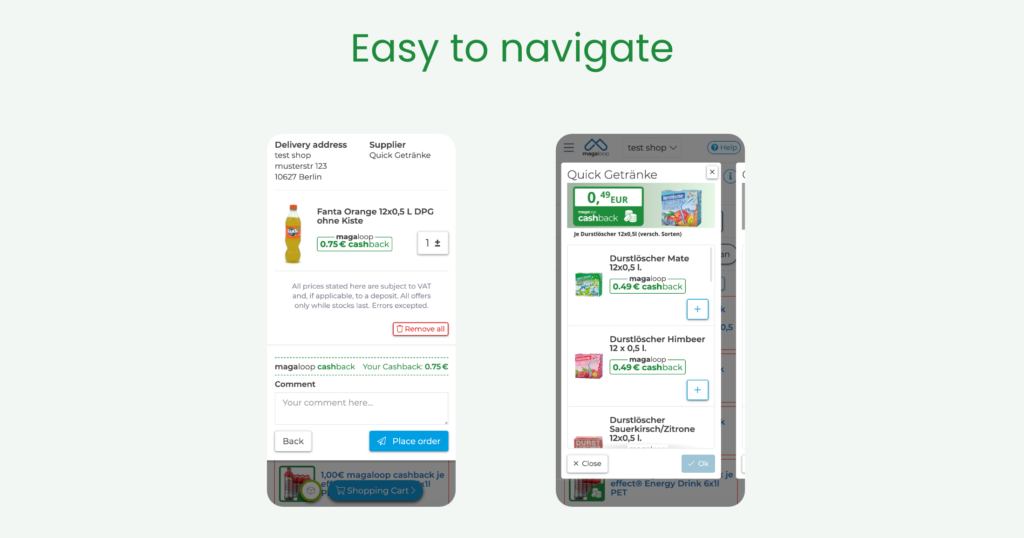 What kind of technology partner were you looking for?
Luca: We were looking for a partner that could provide technical proficiency and integrate seamlessly with our internal team. Engineers and consultants from Spark Solutions joined our efforts, sharing our same enthusiasm and commitment. We are one team, trusting each other, not merely "client" and "service provider".
What does your work with Spark Solutions look like?
Luca: We work in small and continuous iterations, always striving to learn and improve. We are very committed to software quality and testing to make sure that our software can evolve and adapt without being slowed down by defects. Spark engineers and consultants adapted very quickly to our processes, share our values, and help to champion software quality.
What exactly is the solution offered by Magaloop?
Luca: We built a platform for independent shop owners to run their business more successfully. Thousands of shops are using our application to order their supplies and discover the best products to offer. It makes us proud to have created a product that solves the real needs of small business owners.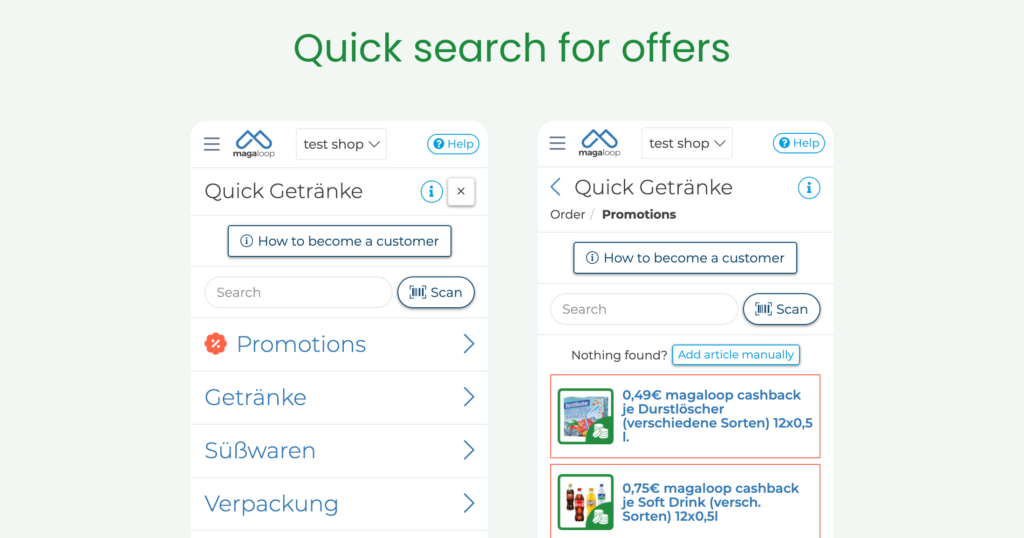 What's your Tech Stack?
Luca: Magaloop runs on a Ruby on Rails backend, exposing a GraphQL API consumed by a React/TypeScript progressive web application, which is also distributed as an iOS and Android app. The infrastructure is running on Kubernetes.
What are your plans for the nearest future?
Luca: We want to bring Magaloop to more and more shop owners in different locations and also expand our offering to more services that help independent shops to be evermore successful.
"In our team, the most important thing is that everyone knows WHY we are building something. When everyone knows what the end goal is, everyone can contribute their best to reach it. We have the privilege to work with a very skilled team, and it would be a waste to treat them as mere executors rather than as creative professionals." – Luca Ongaro