On April 12th, 2016 the historic, first DevHeroes meetup gathered a crowd of software engineers who decided to combine their superpowers for that one special evening. It was hosted by Campus Warsaw, one of Google's hubs for startup communities placed in some of the most innovative cities like London, Tel Aviv, Madrid, Sao Paolo and Seoul. Campus Warsaw is located in an old vodka factory (yes, vodka;) on the right bank of the Vistula river. This gives the place a unique atmosphere and makes it one of the favourite spots for young entrepreneurs and innovators.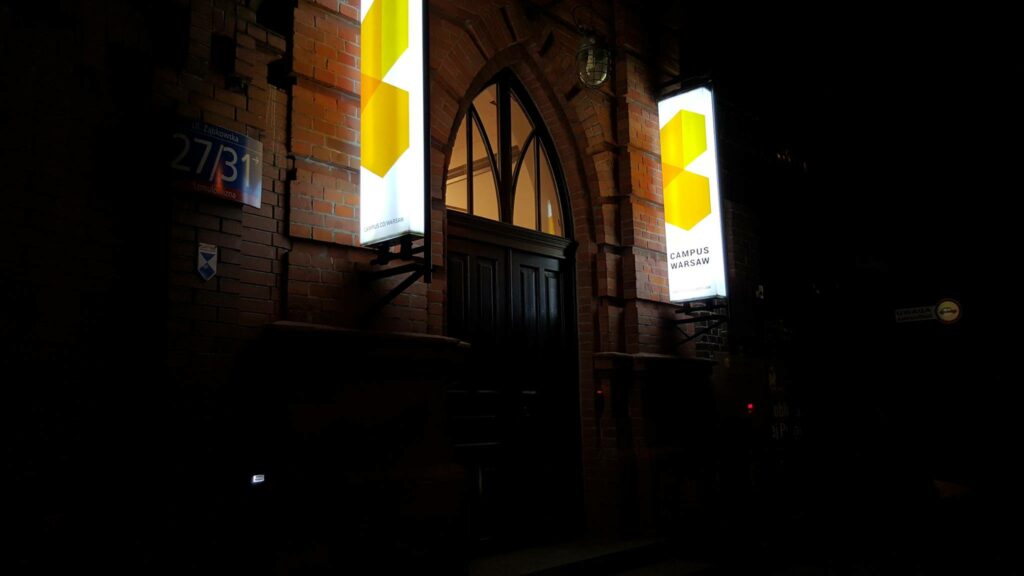 DevHeroes is a series of events for developers, especially those specializing in Ruby & JavaScript. The goal is to get to know each other and learn some interesting stuff (not only about coding) that can help the devs with their future career development.
Our mission here is to foster the local dev community, provide know how and insightful tips as well as networking opportunities and some FUN. That is why we've divided the event agenda into 4 key areas:
Coding,
Workflow,
Teamwork,
Wellness & Fun.
Special guest:
Alexey Topolianskiy, web designer, developer & musician from Lviv, Ukraine. Currently working remotely for a US startup acquired recently by a global corporation while living in Warsaw, Poland. Alexey was speaking from his personal experience about starting and managing his own e-commerce business, working from home for international clients / employers as well as his evolution from being a developer to also being a designer.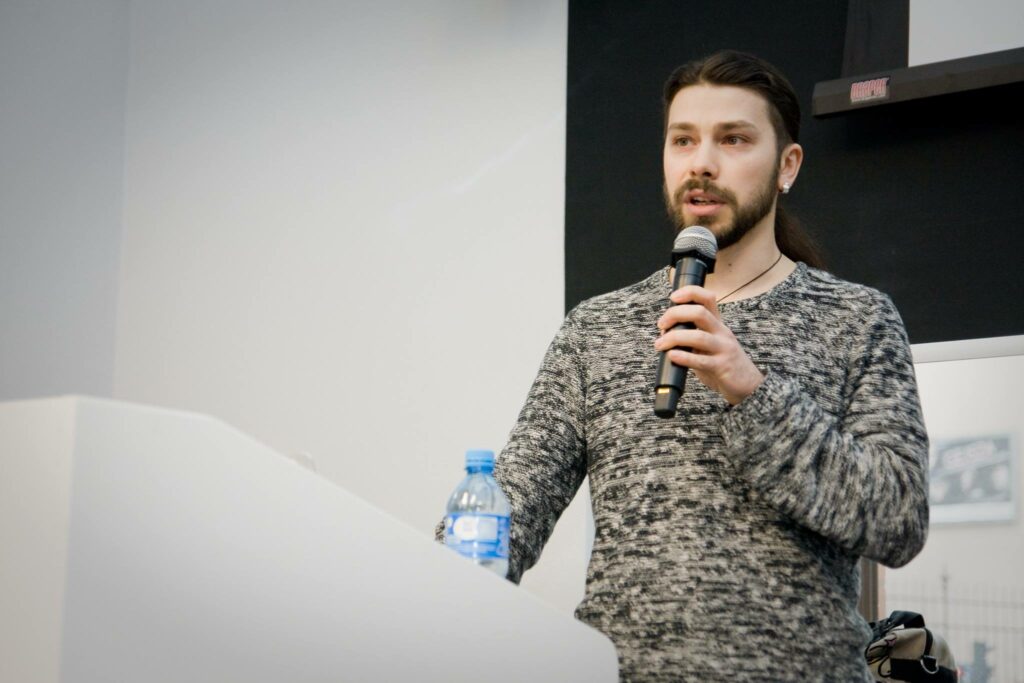 Alexey's presentation:
CODING: Managing and contributing to open source projects
Spark Solutions developers are Spree Commerce open source project Core Team members. The community of contributors is vast and scattered all around the world so the task of managing it is complex and quite challenging. Damian Legawiec, Spark Solutions CEO spoke about these challenges from his own experience as Spree Commerce contributor and now also its Tech Lead.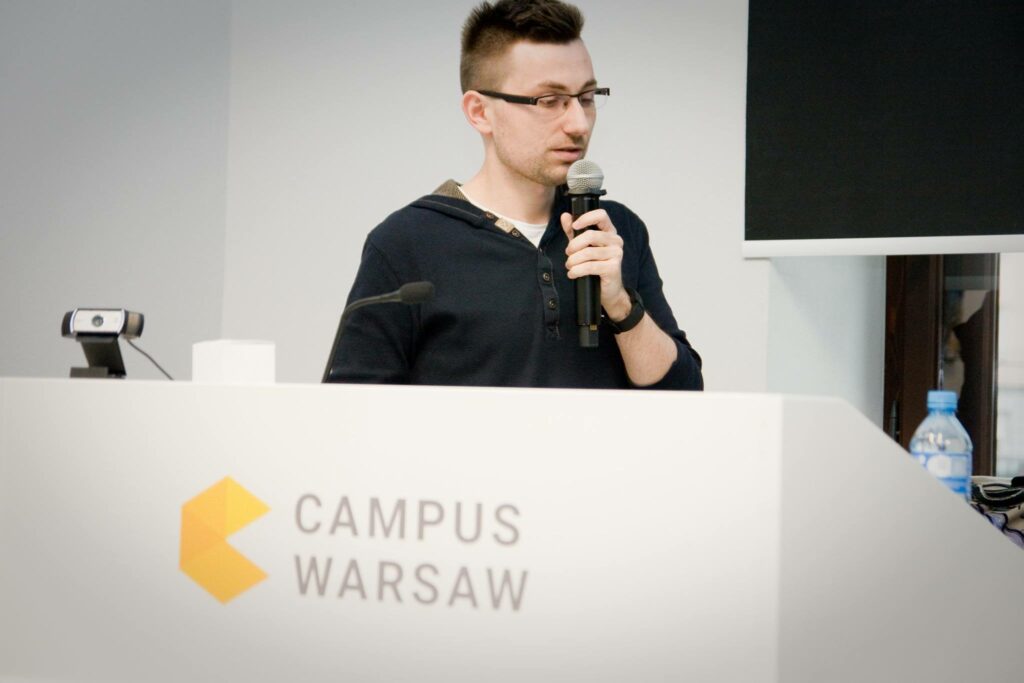 Damian's presentation:
WORKFLOW: How to automate and streamline coop between coders, testers and PMs?
At Spark Solutions we embrace agile methodologies so projects are conducted in weekly iterations. Each iteration consists of several micro-cycles oriented around particular User Stories (developer tasks) managed using Pivotal Tracker. We use GitFlow approach and TDD because automation let's us sleep at night. The presentation was delivered by Spark Solutions Project Manager Adam Paca.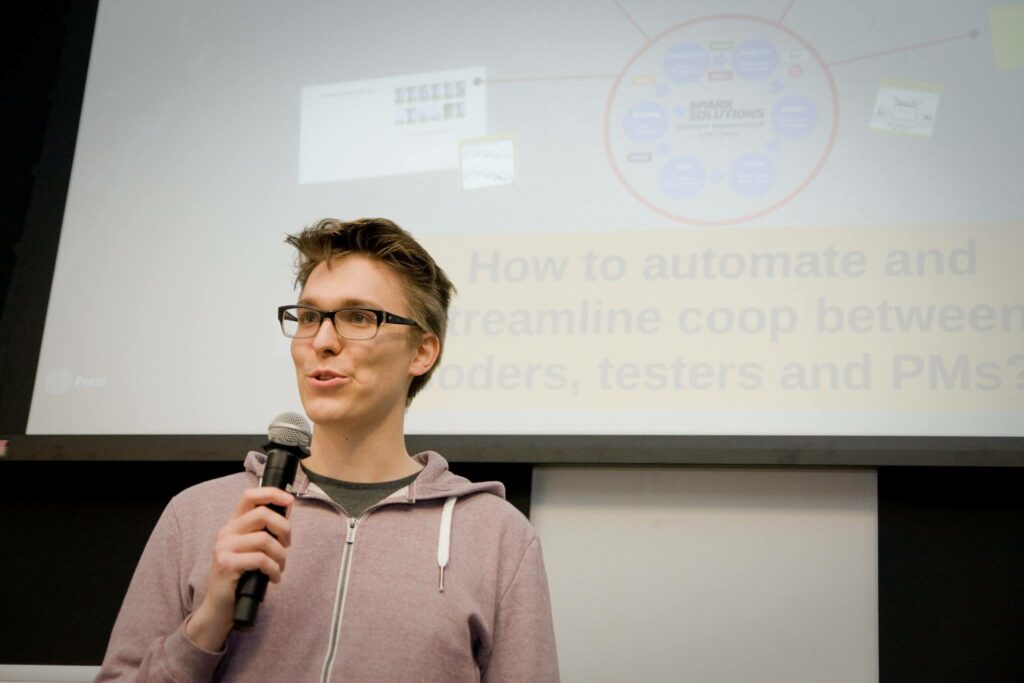 Adam's presentation:
TEAMWORK: Why talking to humans builds trust and profits everyone?
Teamwork, talking to PMs and sometimes clients, mentoring junior developers, sharing know how – these are all important areas in which developers may shine and be rockstars! Spark Solutions COO Mike Faber shared his insights on teamwork, communication, transparency and trust.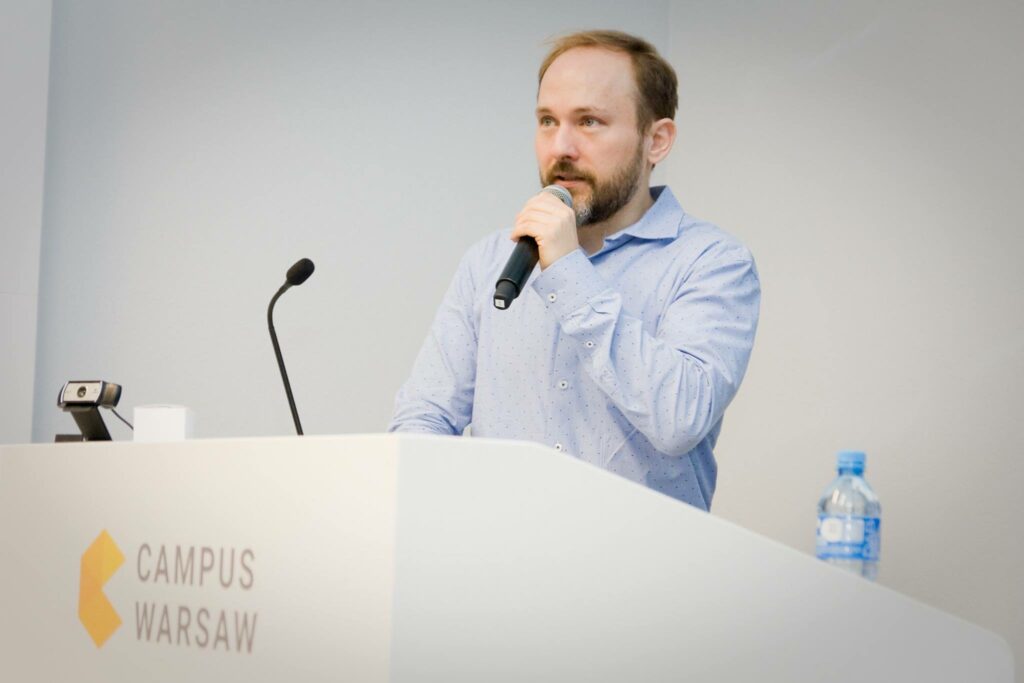 Mike's presentation:
LIFESTYLE: Sports can be great FUN, can you believe it?
And finally a presentation on work-life balance by Spark Solutions CMO & kiteboarding instructor Anna Ambroszkiewicz. We want to inspire developers to take up healthy and active lifestyle and have some FUN outside of their professional lifes.
Anna's presentation:
Afterwards there were beers, pizza & other snacks, a lot of networking and chats on different topics. Stay tuned for the next DevHeroes event!
DevHeroes photos on our Facebook page: facebook.com/devheroesmeetup