It's already 2016 and it looks like a lot is going to happen in the ecommerce and startup world. Big fairs, conferences, workshops, networking, pitching opportunities and a whole lot of other activities you can attend if you're interested in aquiring some useful knowledge and valuable connections.
The events are plenty all around the world, but we have prepared a list of the ones that we find most interesting and fun:)
FEBRUARY 2016
When: 2-3 February
Where: London, UK
Listen to speakers from: Google, Spreadshirt, Marks&Spencer, Asos, Facebook, Zalando and more
With mobile shopping being one of the most important trends in ecommerce, it's high time to develop and execute your own mobile strategy. So if you need some practical insights on how to create a first class mobile UX, this is definitely a place to be.
An opportunity to listen to 50+ mCommerce leading speakers sharing their recent experiences and network with 120+ of your peers during interactive case studies, roundtables and workshops.

Startup Grind Global Conference 2016 
When: 23-24 February
Where: Redwood City, USA
Listen to speakers from: Slack, Basecamp, Asana, Facebook, Youtube, Canva, Braintree, Google and more
Meet Silicon Valley's top investors, developers, journalists, and entrepreneurs for over two days of workshops, talks, intimate meetings, and parties. No need to add more;)
Check out the highlights from last year:

MARCH 2016
When: 2-4 March
Where: San Fransisco, USA
Listen to speakers from: IBM, Tumml, Tech Square Labs, Rack Space and more
"Supporting founders & inspiring innovation" is the goal of this huge startup conference with over 15,000 attendees and 250 speakers. It is divided into 4 stages focused on helping founders build, scale, and fund the next generation of outstanding companies.
And the good news is that founders attend this event for FREE.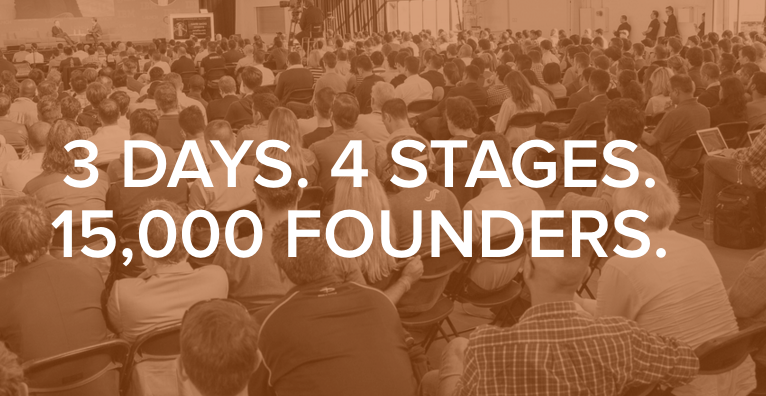 When: 8-10 March
Where: Berlin, Germany
Listen to speakers from: eBay Deutschland, Adidas, Bonprix, Spreadshirt, Google Deutschland, Adobe and more
Created by retailers, for retailers, eTail Germany returns for its 4th year, with a full agenda and over 400 attendees. There will be over 80 industry-leading speakers and more than 90 interactive sessions. This year's event focuses on m-Commerce, digital transformation and personalizing customer experience.
And all this in a wonderful venue surrounded by palm trees.

When: 9-10 March
Where: London, UK
Listen to speakers from: eBay, Marks&Spencer, Samsung, Decathlon, Pepsi and more
A great opportunity for all those responsible for the success of THE STORE – retail designers, marketers, visual merchandisers, property, formats and operations teams, architects, shop fitters and suppliers to find new ideas or suppliers, to benchmark their existing practices, to learn from the headline-grabbing speakers.
250 market-leading suppliers and 17000 visitors from all around the world under one roof of a beautiful designer pavilion. And the admission is FREE.
Check out the highlights from last year:
APRIL 2016
When: 20-12 April
Where: Berlin, Germany
Listen to speakers from: Uber, Spotify, Shazam, BBC and more
One event for founders, marketers as well as developers. There's something for everyone in the agenda that covers topics such as gaming, enterprise mobility, multi-platform developer world, wearables, mobile marketing and strategy as well as emerging payments.
The conference is divided into two parts, one of which is FREE. There's also a hackathon and an after party.

MAY 2016
When: 10-11 May
Where: Luxembourg
Listen to speakers from: TED, Disneyland, Canal+ and more
This annual international conference on information, communication and technology is dedicated to providing an overview on the latest trends and innovations. This year's edition will focus on digital strategies, user experience and FinTech. The aim is to help the attendees understand the links between these three viral dimensions as well as give some useful clues for their own digital strategies.
It will certainly be a  good networking opportunity for digital leaders, innovation managers, researchers, start-ups, and investors.

When: 11-12 May
Where: Santa Clara, USA
The list of this year's speakers is not published yet, but last year it included: Evernote, Goggle, Microsoft, Google, Twitter, Zynga, Playboy and many more
This time Apps World takes place in America. One conference  where founders, developers and investors meet. There will be an exhibition,  a startup zone, a hackathon and of course an after party. The access to the exhibition part is FREE.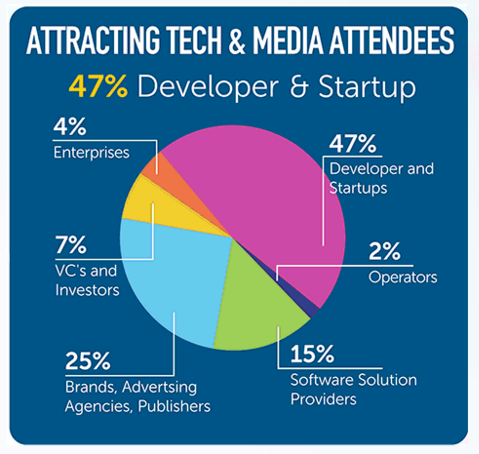 When: 11-12 May
Where: Maribor, Slovenia
The list of this year's speakers is not published yet, but last year it included: Forbes, Google, 500startups and more
This year's theme "Hidden forces of startups" sounds really promising. Recommended for all those who'd like to take part in the discussion on how startups revolutionize a business and its environment hosted in the picturesque Slovenian city of  Maribor.
When: 24-25 May
Where: Vienna, Austria
Listen to speakers from: 500startups, Techstars, 2bitcircus, Gooddata.com and many more
Pioneers Festival is an international event on future technologies, bringing together startups with corporates, media and investors eager to support the next big thing.
It will host 3,000 participants who will learn from the best and get inspired by keynotes that will show what to expect in the years ahead. An opportunity to meet over 400 investors in a truly royal venue such as the Hofburg Imperial Palace in Vienna.
And if you're lucky enough to be chosen for the Pioneers500, which is an annual selection of the 500 most promising early-stage tech startups, the organizers will cover the costs of 2 Pioneers Festival tickets for your startup. In such case, you will also take part in the Pioneers Challenge and get an opportunity to win exclusive mentoring by Pioneers Venture and showcase your business to 300 international investors on May 23 at the Challenge Day in Vienna.
When: 26-27 May
Where: Amsterdam, Netherlands
Listen to speakers from: Basecamp, Reddit, Amazaon, Vimeo, Facebook, Bitly and more
In May 2016, the city of Amsterdam plays host to the 11th annual TNW Conference, a gathering that brings together 20,000 participants including technology leaders, venture capitalists, and entrepreneurs. Business development, thought-leading content and endless networking opportunities are tied together by more than 10 tracks, 350 exhibitor pavilions and 145 fringe events about the future of technology, innovation, marketing, communication and imagination.
You'll get a chance to attend  masterclasses, roundtable sessions, and inspiring talks by 150 international speakers. Not to forget the legendary Amsterdam parties at night.
When: 28-29 May
Where: Budva, Montenegro
A place where business meets digital innovation. Would you like to join business, technology and innovation leaders, marketers, startups, and geeks, and have fun by the beach in sunny Montenegro? Sounds great for us! We like the event's name too:)
When: 31 May – 1 June
Where: Dubai, UAE
Listen to speakers from: MIT, Asos, Forrester Research and more
If you're thinking of expanding into the Middle East market, this might be the event you should attend. What you'll find there?
An exhibition including startup and digital marketing pavillions attended by 3000 visitors looking for technology solutions to improve their online business.
A conference with workshops on Social Media, Internet of Things, Big Data, Omnichannel and Digital Payments that gather retailers from the entire region.
Check out the highlights from last year:

When: 31 May – 1 June
Where: Tallinn, Estonia
 Each spring #estonianmafia family invites its global friends and potential partners to Latitude59 making this event a big gathering of Nordic-Baltic startup ecosystem and venture capital.
 Last year's key words of Latitude59 were e-Residency, FinTech and Hardware Evolution and it gathered 1000+ entrepreneurs plus another 4500+ followed over live stream.
 This year the organizers are expecting 1500+ participants including top notch startups from the Northern European region as well as investors from Silicon Valley, Europe, Russia and Asia.
Check out the highlights from last year:

JUNE 2016
When: 22-24 June
Where: London, UK
Listen to speakers from: Airbnb, House of Fraser, Hotels.com and more
If you're in the digital space, you should be at eTail. Whether you're a marketer, or on the technology side of the business – if you contribute to online revenue, this show is for you.
From the Billion dollar club to the start-ups, all company sizes attend eTail. Large or small – there's not only content for you, but tons of socializing too.

Already decided where you'd like to go in the first months of 2016? Or maybe you know of some other events worth attending? If so, please let us know and maybe we'll see you there:)